Saving Those Who Save Others
Firefighters are a unique breed as they not only have to deal with the same issues as society in general, but also the fact that they are exposed to events that involve trauma, death and loss on a regular basis throughout their career. Being exposed to these events can have an effect on an individual over time and can compound significantly if they are not handled properly. The fire service culture, which is built largely on the values of bravery and pride, prevents its members from asking for help when needed.
Fortunately, this cultural bravado is giving way to a more progressive recognition of the psychological challenges firefighters face daily. It was with this awakening that the Firemen's Benevolent Association, in cooperation with a multitude of sponsoring organizations, recently hosted "Saving Those Who Save Others", a 3-day seminar addressing the issue of PTSD in the fire service.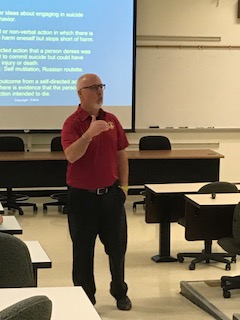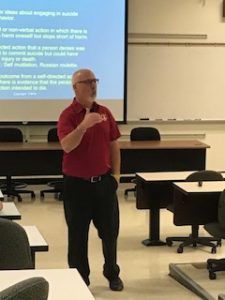 Our speaker, Jeff Dill, is the founder of the Firefighter Behavioral Health Alliance and one of the foremost authorities in the nation on PTSD in the fire service. Mr. Dill delivered a powerful and insightful message and training which has received acclaim from all those who attended.
The following is a testament from one of our attendees:
"When the subject comes up I often think about plastic bags. The same ones we all see and use from the grocery store. I am reminded of how expertly packaged and tightly woven together they are as they wait to be used in the checkout line. They sit on the two metal prongs past the scanner and wait, strong and neat.
Then I start to think about pulling one from the others and placing my groceries into them one by one. At first, the bag starts to take shape. It molds and almost seems to be "full". But then we go brazen and bold, placing a heavier item that doesn't belong in the already seemingly full bag. A carton of milk or a jar of pickles perhaps? Something cumbersome and too much to take on with other items already occupying its space.
Very quickly what was once "full", is now stretching and tearing and before we know it, crashing. The fallout comes and various items that were once on the inside of this very stable bag are now shattered, broken, and scattered across the floor.
When I hear of PTSD, that is what I think of. I think of the plastic bag and then I think about us, firefighters. I am reminded of how much "stuff" we shove into ourselves and into our work and then ultimately into our home lives until it all crashes.  Until what was once on the inside is now on the out and our bag is broken and unable to be put back together.
I had the honor of attending the "Saving Those Who Save Others" seminar, which was put on by our very own Tampa Fire Fighter local 754 along with The Steve LaDue Foundation and the Tampa Firefighters Benevolence Association. The speaker Jeff Dill and founder of the Firefighter Behavioral Health Alliance (FFBHA) opened more than just our eyes but our ears to a problem that has been surrounding, encompassing, and drowning the fire service for decades.
PTSD is real. It should not hold a stigmatism and should not be brushed under the rug and treated as if it doesn't exist. PTSD, depression, and other mental health crises cannot be cured. But they can be managed.
We, as firefighters, see what no one else should have to but that doesn't mean we have to live with the burden quietly. Suffering in silence more times then not ends in a brash and angry time bomb that was just waiting to explode. But it doesn't have to. There are signs and symptoms for people who hold this burden.
Jeff Dill and all the other foundations and associations above have devoted themselves to making it easier for us to get help. Don't wait. Start talking now. Find your process and start going to these seminars. If it doesn't help or pertain to you, then go for your brothers and sisters. You may be able to help someone else who is going through this. Maybe it is just a co-worker from another station, or your partner, maybe a chief that has 28 years on the job or a rookie with 3 shifts. Maybe, it could help your spouse, best friend, or family member. PTSD is real. Let's stop hiding it.
On a very personal note, thank you. Thank you to the IAFF, Tampa Fire Fighters Local 754, Jeff Dill, Tampa Firefighter Benevolence Association, and The Steve LaDue foundation for helping make a better tomorrow for us, today."
"PTSD is not the person refusing to let go of the past, but the past refusing to let go of the person".
-HealthyPlace.com
~Lt. Rush Roberts, R18
Tampa Fire Rescue